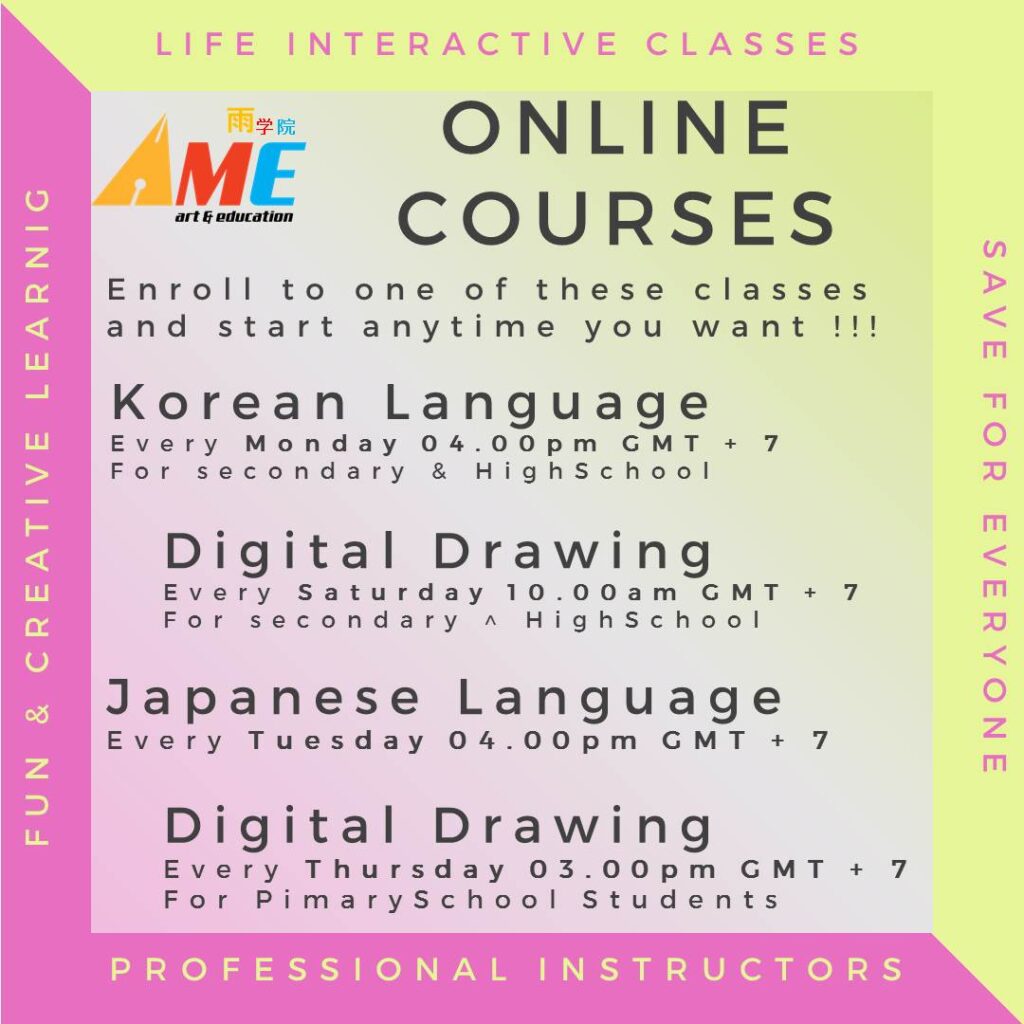 Let's register soon, don't miss it.. Limited slots!! Let's build a creative and innovative future world together!!! For more info please contact WA: +62 858 1756 1500
For registration, click below:
Is an AME Art service in the form of class courses that are carried out online every week, according to a schedule with programmed teaching.
And here is the schedule for the implementation of the AME Online Class every week:
Established since 2015, AME Art & Education is a non-formal educational institution that organizes extracurricular activities which is a reliable and trusted partner for dozens of well-known private and international schools in big cities throughout Indonesia.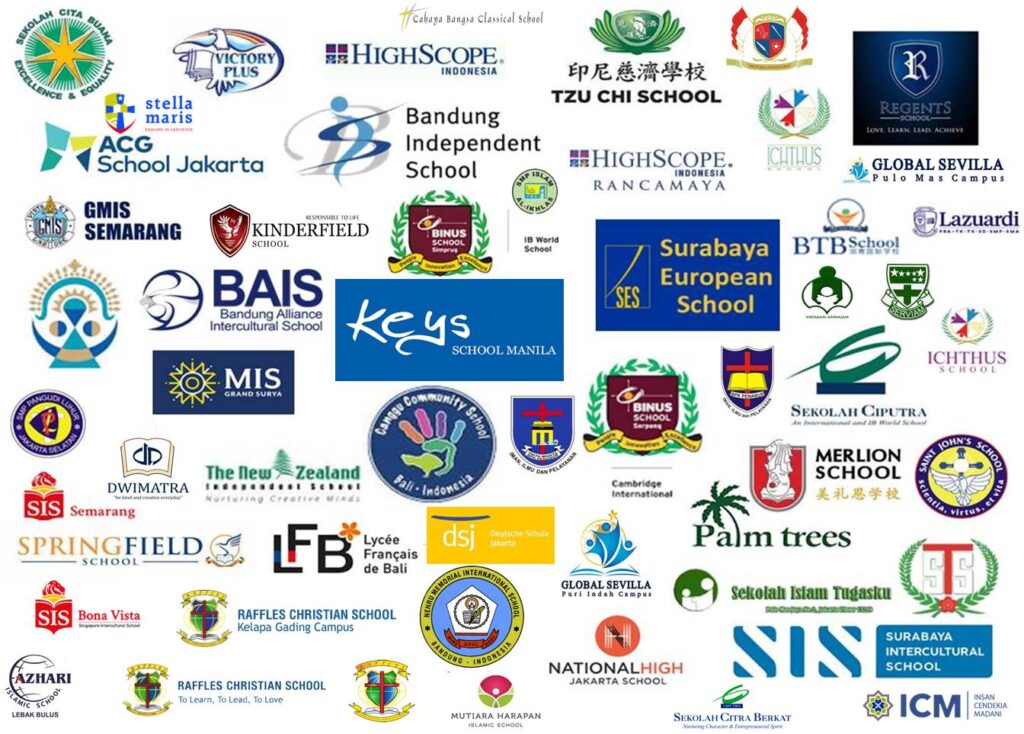 AME Levels
All study programs at AME have a certain level. Students who enter will start from the level according to their age, and after reaching the third level of each level the student can take the exam and get a certificate to immediately move on to the next level.
With this online class, the teaching services carried out can reach all of Indonesia, and even abroad.